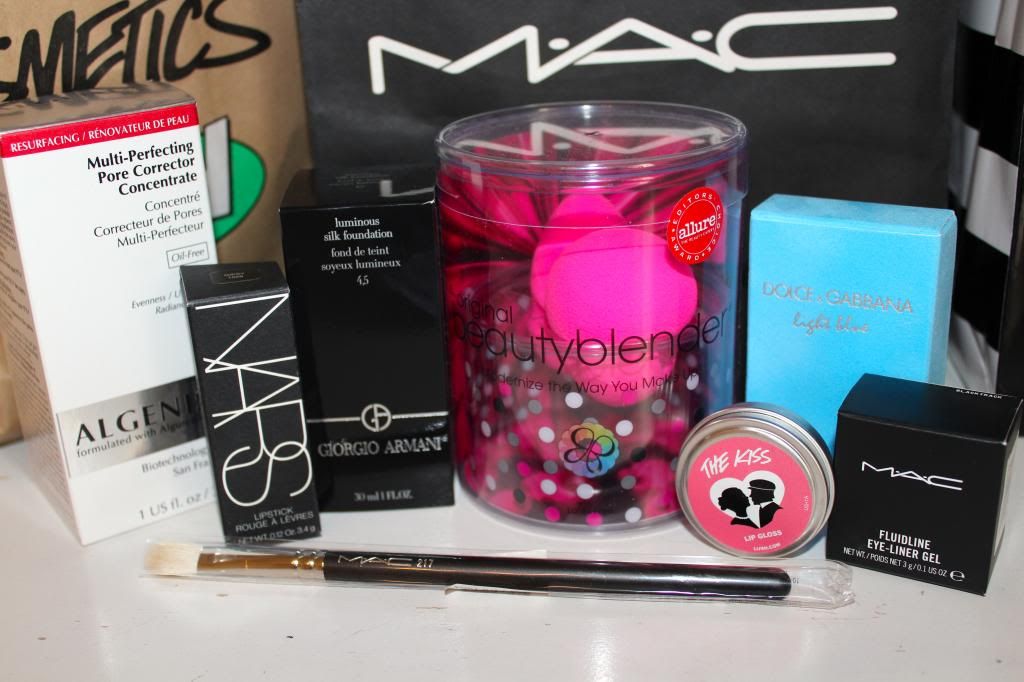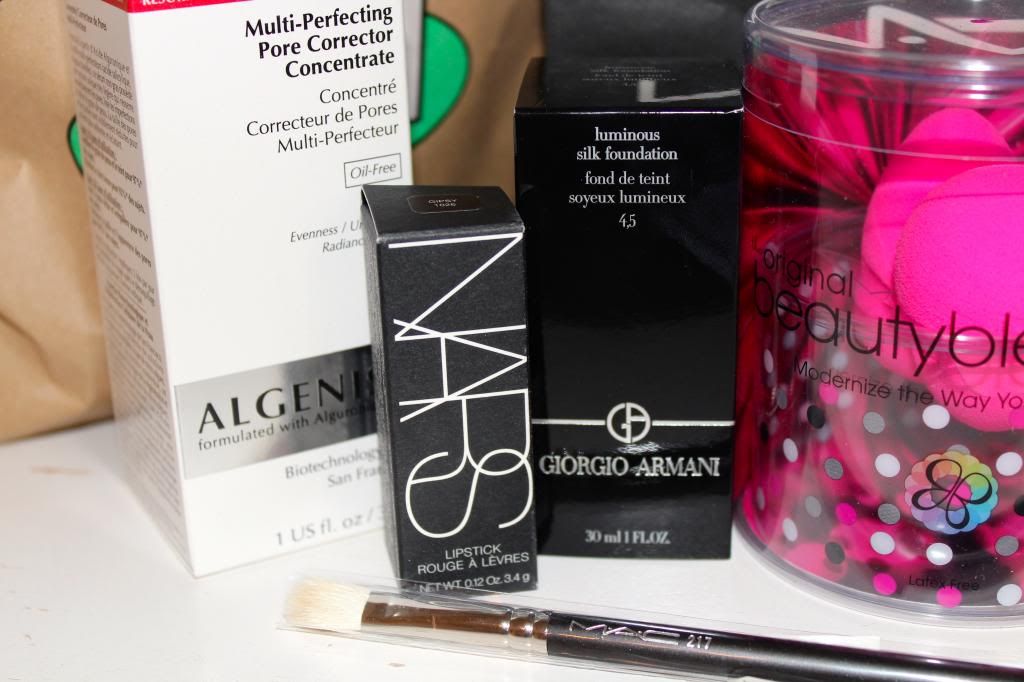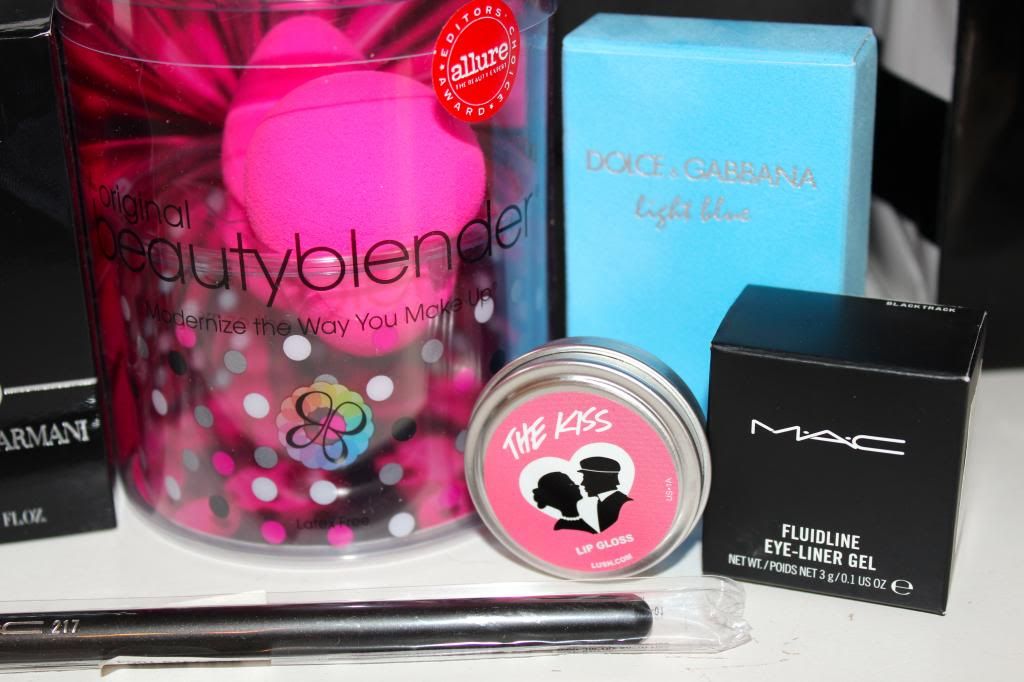 Hi ladies, I hope you are all well! Today I wanted to share a few things I picked up on my beauty binge this month. I'm will give a brief descriptions of each item. I've had a few of these items on my wishlist for awhile now so I'm very happy to finally have them. Of course first impressions and more details will follow in a full-review's of most of these products after I get proper use of them.
Algenist Multi-Perfecting Pore Corrector Concentration
This item was an impulse buy from Sephora. I over heard two of the sales associates talking about this product and one claimed its decreased the size of her pores and gave her smooth radiant skin after just one week! Clearly I walked over and grabbed it! Since I usually research pricy items before purchasing, I'm giving this product only one week. If I don't see any differences I will be returning it. Thank goodness for sephoras return policy. (UPDATE=Returned after 1 week)
NARS Lipstick in Gipsy
Sometimes I feel like rocking a red lip thats more suitable for day time, and not so eye-catching. I swatched this last time I was a sephora, and don't know how I left without it! The shade is gorgeous- you can apply one layer and get a sheer berry flush to your lips. Or apply more generously for beautiful deep red lip! Its simply beautiful, I can't wait to share swatches soon!
Giorgio Armani Luminous Silk Foundation
Normally I don't like to stray to far from my HG foundation Laura Mercier Silk Cream Foundation. However after trying Channel Aqua I started to think maybe I don't need a full/medium coverage foundation. Luminous Silk claims to has a sheer buildible weightless coverage, and has been voted best liquid foundation in InStyle magazine for the last 10 years! I can't wait to share my thoughts with you all!
Beauty Blender Duo
My Sigma F80 is always my go to foundation brush, but after watching so many YouTube videos raving about the beauty blender I just had to give it a try. The beauty blender was invented by a makeup artist to give you a flawless complexion. Once you dampen the blender it gets bigger, and then you apply your foundation. I'm very curious to try this out!
Dolce Gabbana Light Blue
I've almost purchased this perfume numerous times, so of course I couldn't pass up getting a mini with 100 of my beauty insider points at Sephora.
Lush The Kiss Lip Gloss
Okay this was also an impulse buy! But how how I pass up Lush's first ever lip gloss, newly released for valentines day. After testing it in Lush and switching blog addresses with the lovely sales associate I ended up purchasing it! It smells like cotton candy, and is incredibly hydrating!
MAC Fluidline Liner in Blacktrack
I use to use blacktrack religiously in high school, because I loved the fact that my greasy lids would not transfer the product. Now after a few years of using liquid liner, I'm ready to return to fluidline.
MAC 217 Blending Brush
The 217 brush has been on my wishlist for awhile now. I own the 224 blending brush that works wonderfully to blend out the crease, however 217 is a bit smaller and denser making it perfect for applying color and blending out the outter v.